The EU embargo on Russian crude oil arriving by sea came into effect. This means that from now on, Serbia is also unable to buy Russian crude oil through the JANAF pipeline. However, raw materials from elsewhere can come from the Croatian port, of course at a higher price. According to Serbia's prime minister, this sanction will impact the country's economy.
As of 5 December, transporting Russian crude to the EU by sea is banned. The aim of the measure, according to EU leaders, is to deprive Russia of another significant source of revenue. The bloc's decision, however, has also drawn Serbia into Brussels' sanctions policy. This time, the EU sanctions also affect a country that has been trying to stay out of the policy of punitive measures since the beginning of the war. Serbia finds itself in a difficult situation due to its geographical location: it has no access to the sea, so it is forced to transport crude oil through another state. However, the JANAF Adriatic oil pipeline used so far, passes through EU member Croatia, and since Russian oil has not been allowed to pass through it since Monday, the supply to the Serbs has also ceased.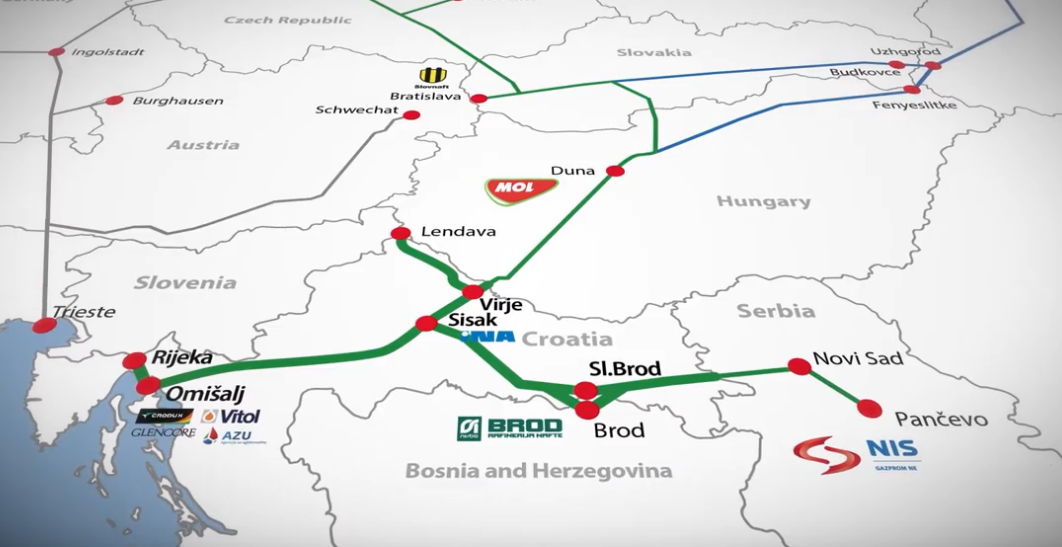 Although it has domestic sources, Serbia's Petroleum Industry Company – owned by Russia's Gazprom – covers three quarters of its needs from imports. So far, Russia has been among the suppliers, accounting for roughly 15 per cent. The volume jumped significantly only in recent months, when Russian crude oil was significantly cheaper than others, so Serbia preferred to buy from there. However, from 5 December, Belgrade has been forced to provide this amount from other sources. This may primarily mean the expansion of contracts with already existing partners, i.e. Iran, Kazakhstan and Norway. The JANAF pipeline is still alive, non-Russian crude oil can now arrive at the port in Croatia, and from there to the refineries in Serbia.
What will happen to prices?
Prices will definitely change: as cheap Russian crude can only be replaced by a more expensive alternative, fuel prices are expected to rise in Serbia within a short time. Iraqi crude oil, for example, is 30 dollars more expensive per barrel, and the price list at the pumps will reflect this sooner or later. In Serbia's current system, the state decides on the maximum price of fuel for a week in advance. The latest price list was issued last Friday, limiting the price of 95-octane petrol per litre at 175 dinars (1.49 euros) and the price of diesel per litre at 205 dinars (1.75 euros).
Tomislav Micovic, secretary general of the Association of Oil Companies of Serbia, told public media that they expect no significant changes in the coming days, as oil shipments have been booked until the end of the year.
He warned that a bigger price explosion should be expected from 5 February, when the ban is extended to petroleum products. This could lead to shortages in the market, the expert added. Moreover, the rising crude oil prices affect the economy as a whole, increasing transportation and production costs, which threatens with another wave of price hikes. Just as a reminder, the annual inflation rate in Serbia stood at 15 per cent in October.
PM: Serbia's supply is stable
The country's energy supply is stable, but the EU sanctions on Russian oil will certainly affect the economy, PM Ana Brnabic said. Some EU countries still have access to Russian crude oil, and Serbia's task in the future is to continue efforts to join the group of states enjoying exemption, the premier pointed out. Regarding Serbia, this is a political decision, Ms Brnabic added.
V4NA