"Former President Pahor is volunteering in Struga near Luče today, to help people affected by the floods," Borut Pahor's office said.
The Slovenian Democratic Party (Slovenska demokratska stranka – SDS) has been doing everything in its power to help in the recovery efforts since the first day of the devastating floods and landslides. The party's President, Janez Janša, as well as its members of parliament and a wide network of members and sympathisers, have been involved in the work.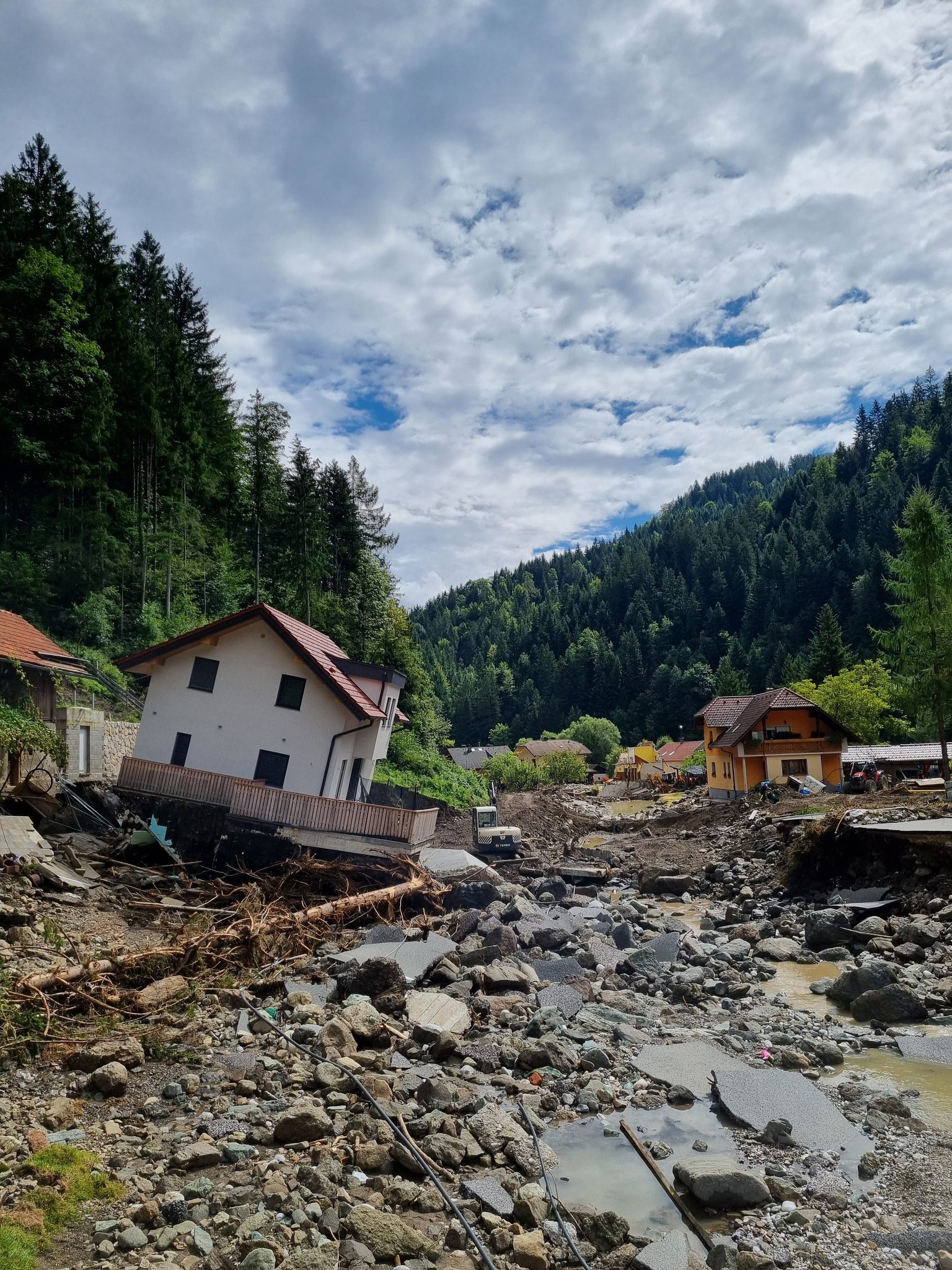 After Mozirje and Črna na Koroškem, they made their way to Luče on Thursday, which had been cut off from the world for a long time. As Janša wrote, the floods were the worst there. The sight of this once idyllic valley is truly shocking, but the people who live there are full of optimism. Especially because help has finally reached them, and they know they are not alone.
But the affected areas are not only home to people, but also to the production units and trades that provide their livelihoods. "Today, in Luče and Nazarje, we also helped the Slovenian economy – to get flooded factories and workshops back on their feet as soon as possible," Janša wrote at the end of Thursday's work action.
On Friday, the recovery effort continued, with former President Borut Pahor volunteering to join the team.
Andrej Žitnik